About Us
Sudhir Enterprises formerly known as Sri Krishna Industries. Started in the year 1973 with only single spindle automats has a long technological background of over 35 years under the able guidance of Mr. V. Krishnamurthy with a sound technical experience of over 50 years have incorporated their unit with Hi-Tech machineries and become a resourceful and dependable source.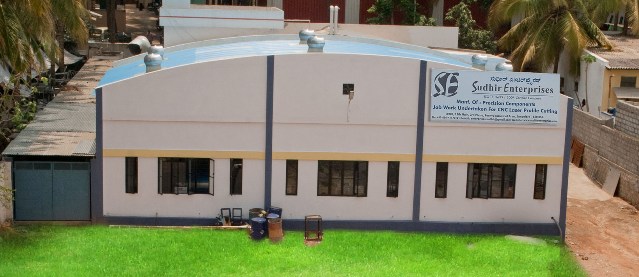 Mission
The continuous development of a company that partners customers in their progress... delivering products with zero defects... ON TIME... EVERY TIME.
Quality Focus
In Sudhir Enterprises, continuous improvements of processes is not assignment, but a way of life. This tradition of quality conciousness is linked directly to the unit"s history of excellence and success.
Quality Management
Sudhir Enterprises was certified as ISO: 9002-1994 till 2004 and upgraded to ISO: 9001-2000 quality Management system standards till 2007. Presently the company is certified with ISO-TS16949: 2002 system standards.
Envisioning Tomorrow
Sudhir Enterprises vision for the future is seen through the keen eye of the present. We are well aware that we must lay the foundation today for a future that is promising and abreast to the volatile changes in technology. With this as a background, the Company continually modernize our facility by strengthening our infrastructure and offering a modern day technology and environment with further opportunity for expansion. We look forward to the future with hope to explore new horizons.
We have been consistently rated as an "A" category supplier for Quality and delivery by our customers.